News article category
Corporate
British Chamber of Commerce Singapore has nominated Keller Singapore as category finalist for the award Sustainability Champion of The Year. Read more to learn about our greener approach in geotechnical solutions around Singapore.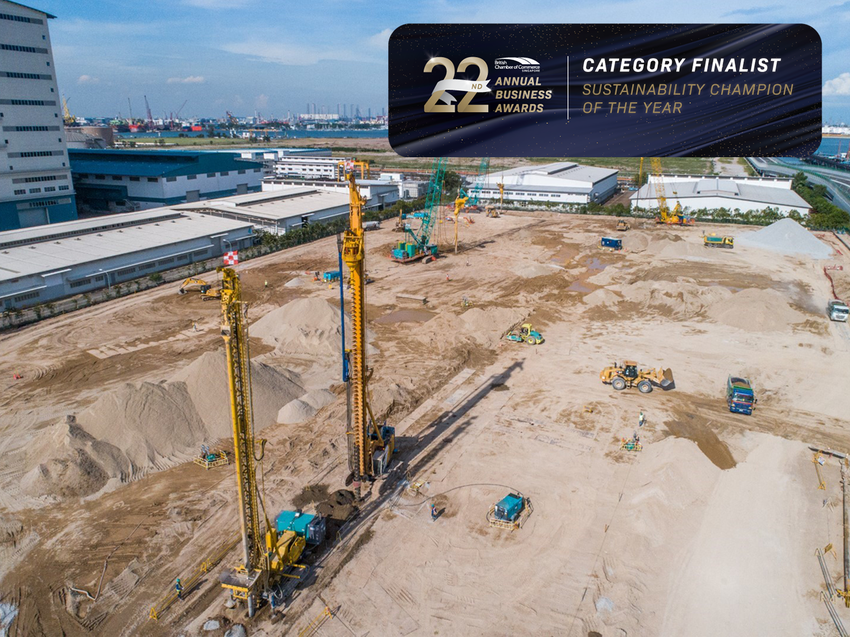 Keller Singapore is moving towards a greener approach in ground improvement and geotechnical solutions. From offering products that utilise natural materials such as stones instead of concrete, to offering solutions that minimise carbon impact, Keller is taking its part in creating a more sustainable Singapore for the future.
A recent project where Keller was appointed by Neste to improve ground for a future renewable energy plant was thoroughly studied, revealing the amount of carbon emissions that were saved due to Keller's greener solutions. By using our own Vibro Compaction and Vibro Stone Columns techniques, Keller saved the equivalent energy needed to drive an average car 350 times around the earth's equator. Additionally, the emission saving was also equivalent to the carbon impact sequestrated by 1,720 hectares of forest in one year which is about 2.3% of Singapore's land area. This also equivalent to saving the same amount of energy required to power 1,224 Housing Development Board (HDB) units in Singapore for one whole year.