News article category
Workplace and people
Celebrating Keller's Global Safety Week took us down memory lane. We spoke to Regional HSEQ Manager, Malcolm Loke, and discuss the journey it took to achieve Keller ASEAN's impressive safety performance today.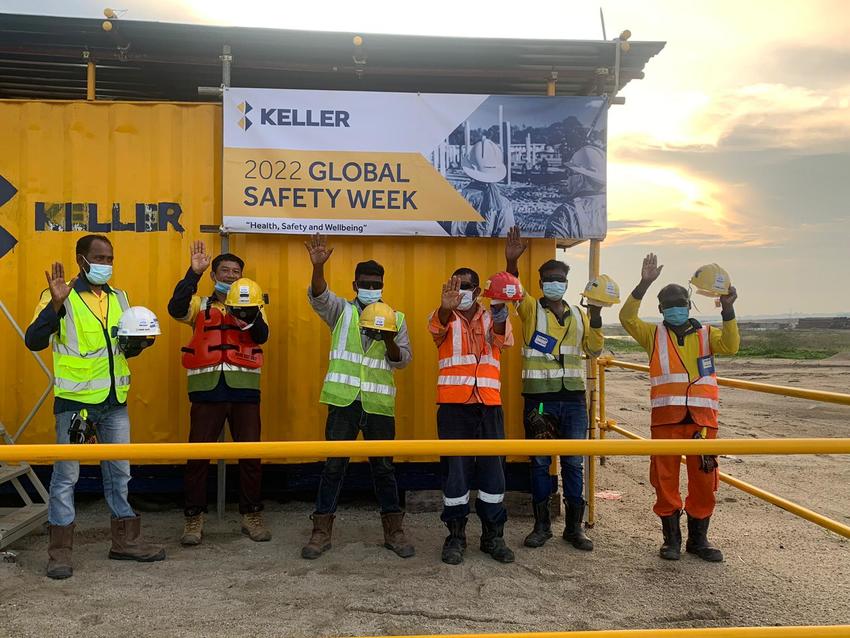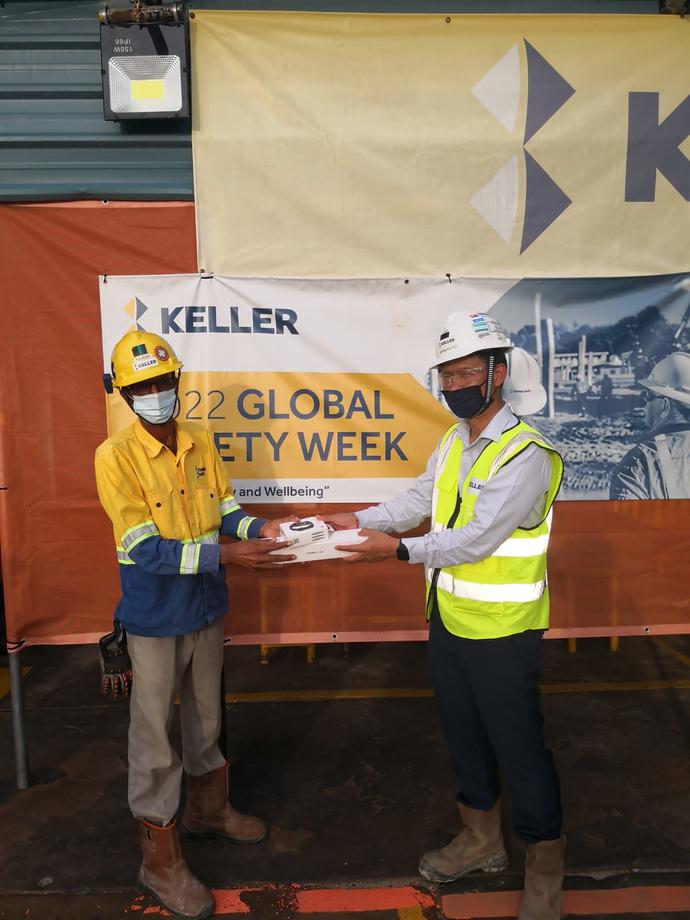 From reactive to proactive
Keller ASEAN may have an impressive safety performance today, but not without challenges overcame along the way. Regional HSEQ manager, Malcolm Loke, said "There used to be more reactive actions taken after near misses and incidents happened. Today, we have embraced a proactive safety culture. We talk about risks, conduct project risk plannings and actively report hazards. All these are done with the intention to protect lives and the company.
Over the years, Keller ASEAN has seen multiple positive changes that lead to this progress too. Leadership, communication and behavioural changes are some of them. To achieve common safety goals, the same safety mindset and messaging must be well communicated to all levels. "Our communication and emphasize on safety have become very robust and consistent over the years", Malcolm said. 
Celebrating Keller's Global Safety Day on 10 May 2022, Keller ASEAN clocked in 775 LTI free days. But there are even more to be proud of about our safety performance. "We have seen safety mindsets change with people actively maintaining safety standards, reporting hazards and providing feedback for improvement. Leaders' involvements are crucial too – their constant communication and involvement in inspections make a lot of difference." 
Focusing on people and wellbeing 
With current focus on behavioural changes, the team has introduced several initiatives including BBS (Behaviour Based Safety) to spark more conversations on operational level and focus on at-risk behaviour. Additionally, an emphasize in wellbeing has been introduced, in line with this year's theme for Global Safety Week – "Health, safety and wellbeing". 
For Malcolm, wellbeing at work is achieved when our workplace is safe, our workforce is healthy, and resources are available for all to work comfortably. He added that "effective wellbeing programs will improve morale and mental alertness. This helps us to stay focused at work and manage associated risks while performing our duties."