News article category
Workplace and people
As part of our Global Safety Week, staff across Keller were recognized as Safety Champions for their contributions in individual and team or project safety. One of them was Danny Toh, Operations Manager of Keller Singapore. Danny was nominated for his continuous motivation and drive for safety improvement. His no-compromise attitude and the various systems he implemented helped Keller win several safety awards from multiple projects.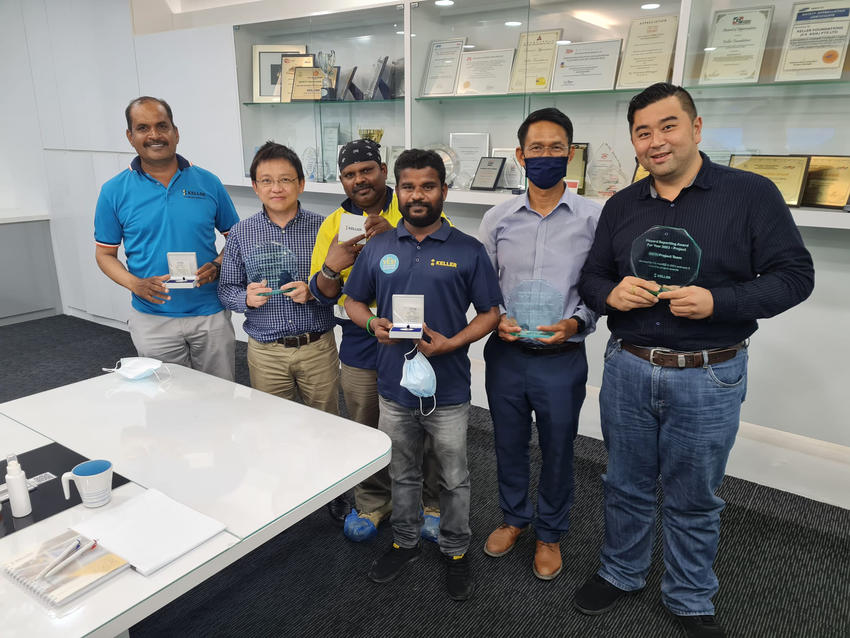 When asked about the motivation behind his drive for safety improvement, Danny said "I want my colleagues to go home safely every day and have some quality time with their family after a day of working in our risk-prone industry. I find pleasure in improving Keller workers' quality of life and our workplace."
A habit of excellence
Danny believes in 'start strong, finish strong' and says that a well-organized safety planning is key to enhancing site progress and quality. "Promoting good safety culture at worksite will bring profit, while compromising it will only bring penalty", he said. Leading by example, Danny also encourages fellow Keller colleagues to consider the safety of the group rather than themselves. This is because safety improvement could only be achieved when we work together towards a common goal.
"When we bring injury rates down, it is not because of cheerleading but because every individual agrees to be part of something important: devoting themselves to creating a habit of excellence."
For Danny, safety is an indicator that we are making progress in changing our habits across Keller and a measure through which we should be judged. "Safety is not a requirement; it is a mindset. Change your mindset and it will change your life."
Together with Danny, two other Keller ASEAN staff were also nominated – Mohamad Afiq from Malaysia and Ryan Sihombing from Indonesia. Our heartfelt gratitude goes to these safety champions that continuously put all our safety first.