News article category
Workplace and people
Across the world millions of people have been celebrating Lunar New Year, which this year fell on 12 February. But for many, the holiday marking the start of spring has been very different this year due to the pandemic. We recently spoke to colleagues in Keller ASEAN to find out how things have changed.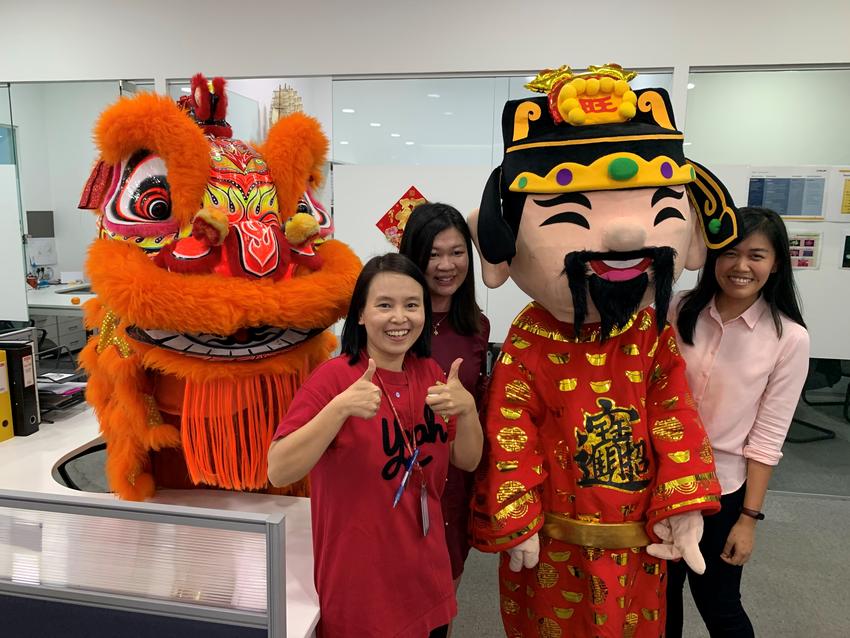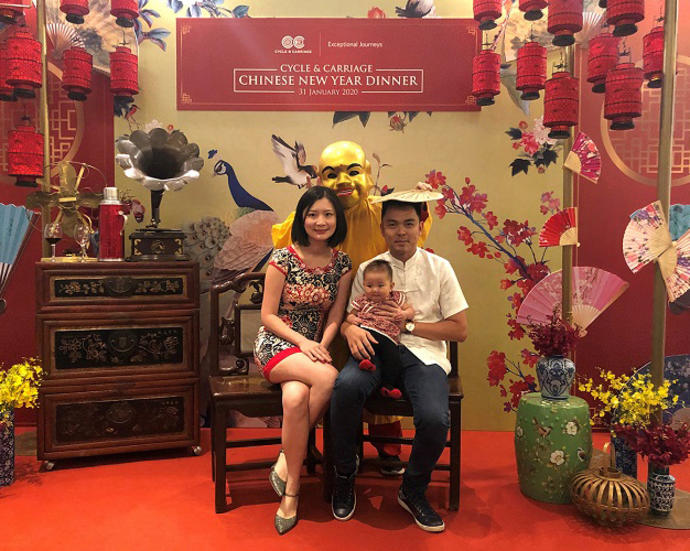 Jin Sin Lee is looking on the bright side. Normally at this time of year, the Kuala Lumpur-based Operations Manager would be excited about travelling back to his home town of Johor, some 300km from the Malaysian capital. There, he'd reunite with family, enjoy a meal, watch the fireworks – traditionally used to scare away spirits bringing bad luck – and give lucky red envelopes of money (angpow) to the children.
Like around a quarter of Malaysians, Jin is of Chinese descent. "On New Year's Day itself, the Chinese wear a new set of clothes (often red, which is a lucky colour) and some will even arrange a traditional lion dance, again to bring good luck and fortune," he says. "But unfortunately, due to the pandemic, movement is restricted and we couldn't go back this year.
"As citizens we're obliged to be responsible for our own and each other's health, so myself, my wife and my baby daughter celebrated as much as we could on our own. We made video calls with friends and family to send our blessings, but as soon as the pandemic is over, we'll travel back and catch up with relatives."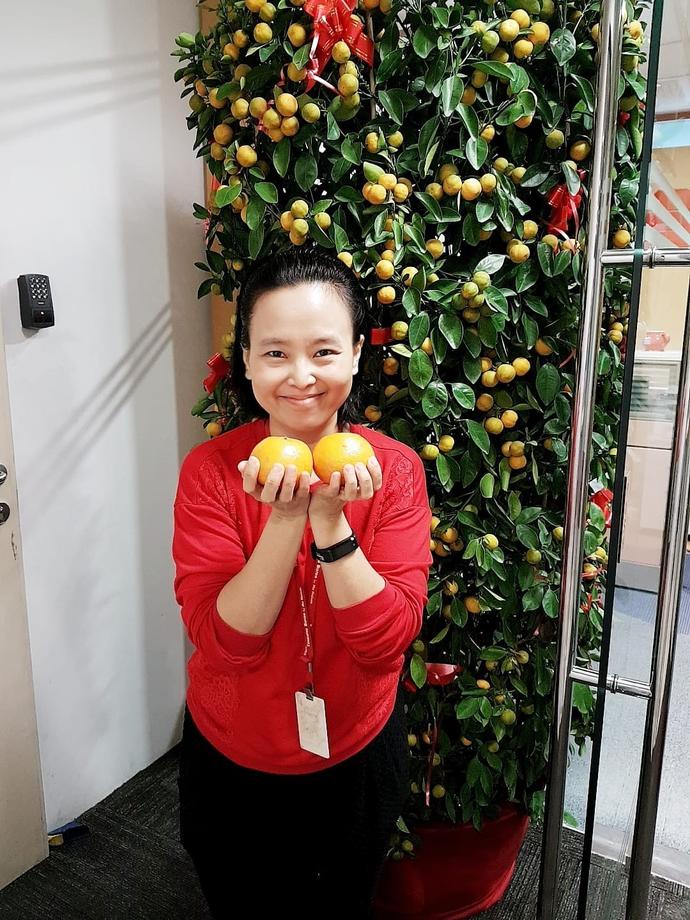 "I count myself lucky"
Hsiao Chia Lee is also from Malaysia, but now lives in Singapore, where she's Senior HR Executive. Like Jin, she would usually head home to visit family, but this year couldn't due to COVID restrictions. She's also relying on technology to bring her family together.
"I did a video call, but thankfully got together with a few friends who also can't travel, as we're allowed to meet in a group of eight," she says. "However, we didn't have our own fireworks like in Malaysia as it's not allowed here in Singapore – other than Government displays.
"Normally at this time of year everyone is in high spirits. We reflect on what we've done in the past year and wish each other good fortune for the year ahead. Also, cleaning is seen as sweeping away your fortunes so we all get a break from housework!
"Although we can't meet with extended family, I count myself lucky, as my children are by my side and they are the 'vitamins' that make us feel better every day."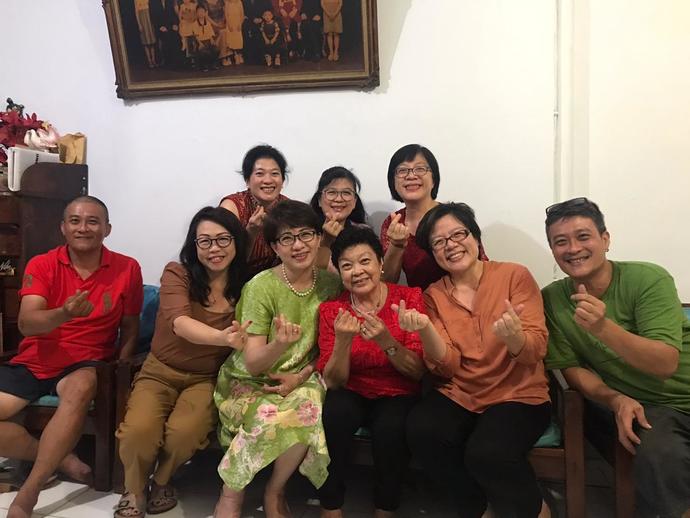 "Many lovely wishes"
In Indonesia, the Lunar New Year is called Imlek and has become a popular holiday over the past few years – not just for those of Chinese descent. "In the two weeks leading up to new year, people visit their ancestral cemeteries to clean and pray," explains Finance Manager Tek Lan Chandra. "And then on the day itself, we usually have a family reunion." But, like her colleagues in other countries, Tek Lan's family reunion will mainly happen online.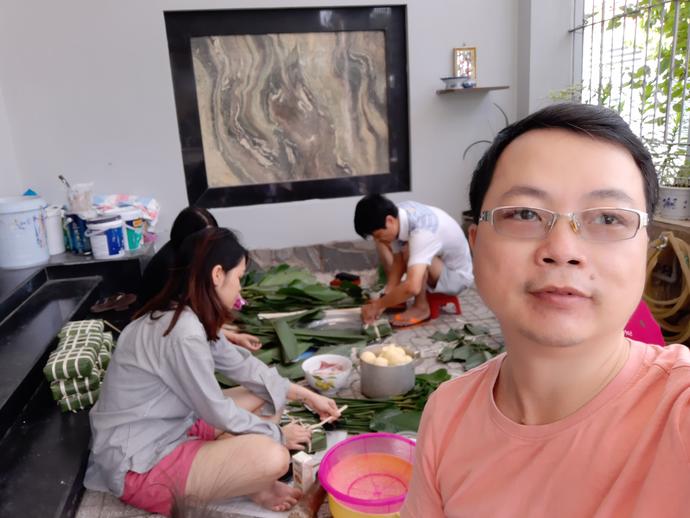 In Vietnam, the Lunar New Year is known as Tết and, as the most important time of year, usually sees celebrations lasting five days. Business Development Manager Van Nghia Cao is based in Ho Chi Minh City, and although he says Vietnam has largely kept the COVID virus under control, citizens are still cautious about gatherings.
"This is the time of year we fully focus on our families – I love to stay with my parents and see my children spend more time with their grandparents. Normally we would take the two days before Lunar New Year for lots of activities, such as decorating the house with special flowers and preparing the lucky envelopes – I enjoy this as I know I will get many lovely wishes from my kids. A very special activity is preparing the bánh chưng [sticky rice cake made with pork and neatly wrapped in leaves], which is the taste and spirit of Tết.
"This year, many of us who can't travel home prepared the bánh chưng and sent it as gifts to relatives."
Hopefully next year the bánh chưng will be delivered in person, and our colleagues across Keller can celebrate a more traditional Lunar New Year with their families.
"I'd like to wish everyone 恭喜发财 (gong xi fa cai – have a prosperous year) and, because it's now the year of the ox, 牛转乾坤 (niu zhuan qian kun – may ox turn heaven and earth), which means to reverse the difficult situation we find ourselves in."
Operations Manager, Keller Malaysia
"I wish everyone good health and a happy new year!"
Senior HR Executive, Keller Singapore
"Keep in touch with your family, enjoy the Lunar New Year and stay safe and healthy."
Finance Manager, Keller Franki Indonesia
"For those who can't return home, please stay safe and think positively that Keller is always with you and supports you. I wish all colleagues a good and safe year: Chúc Mừng Năm Mới! – happy new year!"
Business Development Manager, Keller Vietnam