News article category
Workplace and people
1 February marked the start of the Lunar New Year, observed by millions of people across the world, including many of our Keller colleagues throughout East and Southeast Asia. As we enter the Year of the Tiger, we talk to a few of those colleagues to find out how they've been celebrating the festival…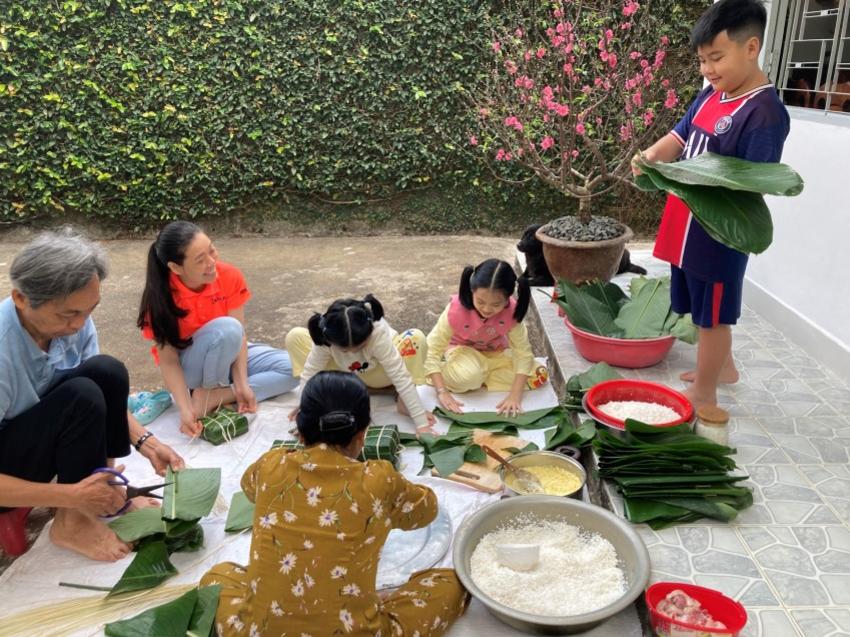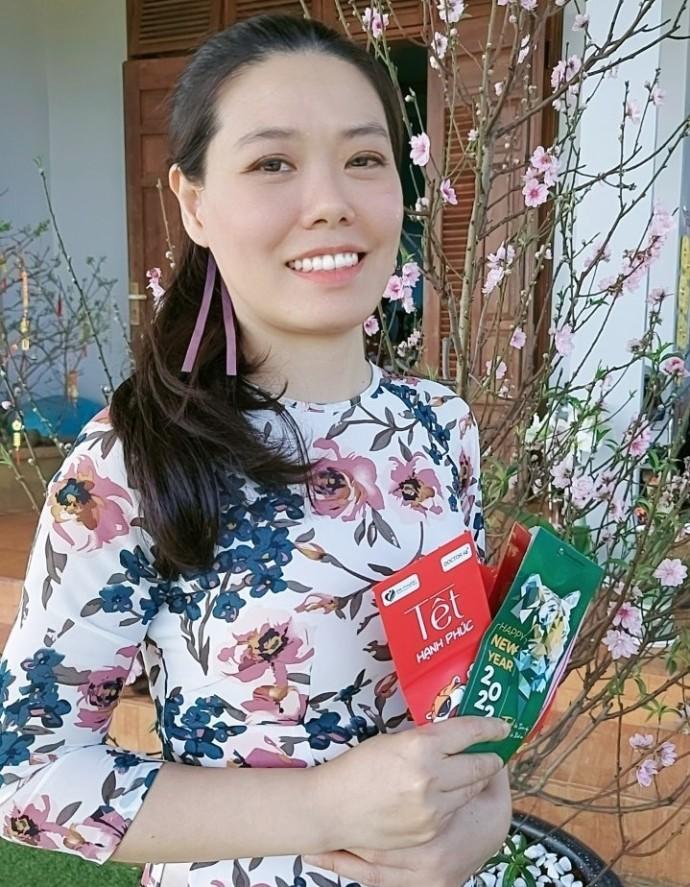 "The most important thing is that we can spend time with family."
Nga Bùi, Chief Accountant
Vietnam
I live and work in Ho Chi Minh City in the South of Vietnam, but my hometown is Bảo Lộc in the country's Central Highlands. In Vietnam, Lunar New Year is known as Tết – Spring Festival.
Last year, due to the pandemic, I wasn't able to go back home, so I hung out with my friend. I missed my family so much, but I was able to join them via video call.
It was great to be able to go home this year to spend Tết with my parents, siblings, nephews and nieces. I went back a few days before to help clean the house and decorate it with plants and flowers – particularly peach blossom and yellow apricot trees, which represent luck and prosperity for the coming new year. We also prepared special foods and lucky money envelopes for the children and seniors to wish them luck and good health. The lucky money envelopes are called lì xì.
We have Chung cake – a delicious, glutinous sticky rice cake wrapped in Dong leaves in a square shape with mung bean and meat. While these are boiled on a high heat for at least 12 hours, it gives families an opportunity to come together and tell one another stories from the past. As well as special food, we also wear new clothes or Vietnamese traditional clothes called áo dài.
Although all of my country celebrates Tết, there are some differences in other regions of Vietnam. In the South, the yellow apricot is the most popular and preferred symbolic flower. And the special cake is called Tét cake, which is similar to Chung is wrapped in banana leaves and is round and long.
Tết is the longest holiday we have in a year, so the most important thing is that we can spend time with family we don't see so often, share our past stories, our future plans and wish them all the best for the new year to come.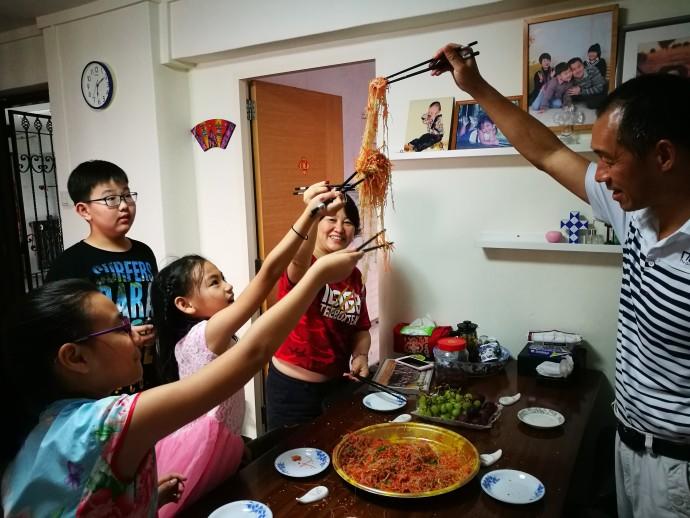 "In the countryside, fireworks can start at 5am!"
He Zhiwei, Design Manager
Singapore
I'm originally from China, where the Lunar New Year is often called Chūn Jié – Spring Festival. For me, it's a time to reflect on what has been good and not so good about the previous year and pray for the year ahead.
I grew up in southern China and then lived for many years in Beijing. I would travel 2,000km to go home and spend the New Year with my parents and other relatives, which is very important.
Since 2001, I've been living in Singapore and, although both countries celebrate, there are some differences. I believe in China, New Year is something much closer to people's hearts. We'll spend seven days celebrating and relaxing with family and friends, enjoying lots of food and drink – making and eating dumplings is a big tradition.
During Lunar New Year time, we watch the traditional lion and dragon dancing and acrobatics show. Fireworks are a very important part of Lunar New Year; in small villages in the countryside, they can start at 5am!
In Singapore, celebrations last for just a couple of days. I usually spend New Year here with my wife and children and get together with a few other families. Obviously, COVID has had a big impact on everyone over the last couple of years – I'm really hoping that this is the year we can all get back to normal life.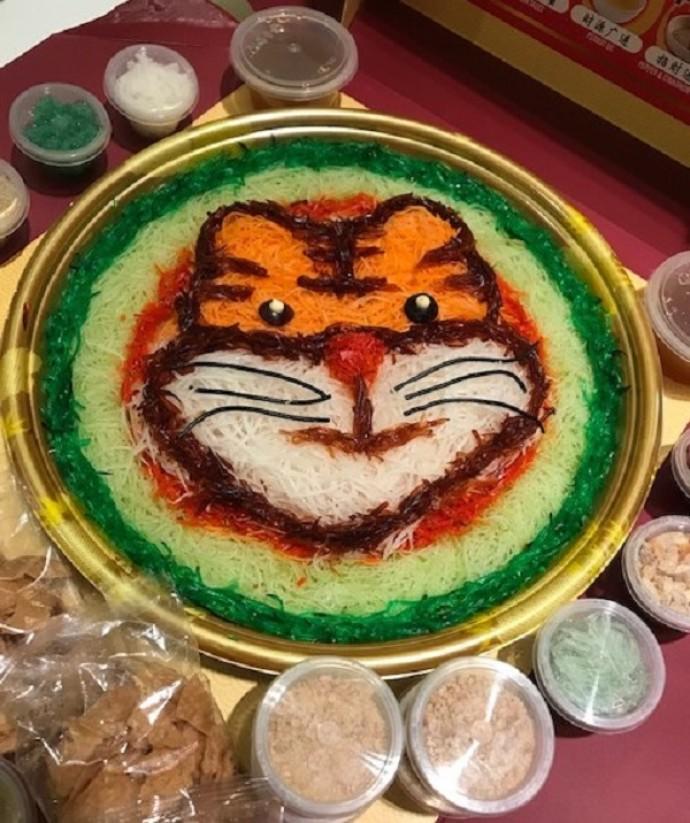 "To spend time with family again is one of the best things about this Chinese New Year."
Waynie Loh, Accountant
Singapore
Thanks to the launch of the Vaccinated Travel Lane between Singapore and Malaysia, I was able to return to Malaysia for the first time in two years to celebrate with my family.
I travelled home a few days earlier to help with cleaning the house, shopping, baking New Year cookies and putting up the decorations. On New Year's Eve, my family got together to enjoy a reunion dinner and stayed up late to send off the old year and welcome the new. Traditionally, it's believed that the later we stay up, the longer our parents will live.
The next day we dressed in new clothes, received lucky red packets of money (ang pow) from parents, relaxed at home watching the Chinese New Year show on TV and enjoyed our cookies!
The following two days were very busy, as we visited friends and relatives. Most of my friends live in different parts of the world, but they came home and it was great to catch up with everyone.
During the pandemic, I've only been able to have simple celebrations with a few friends in Singapore, with the usual firecrackers and lion and dragon dances cancelled.
To be able to spend time with family again is one of the best things about this Chinese New Year.