Keller completed 200,000m2 of ground improvement up to 35m deep, all within 6 months time.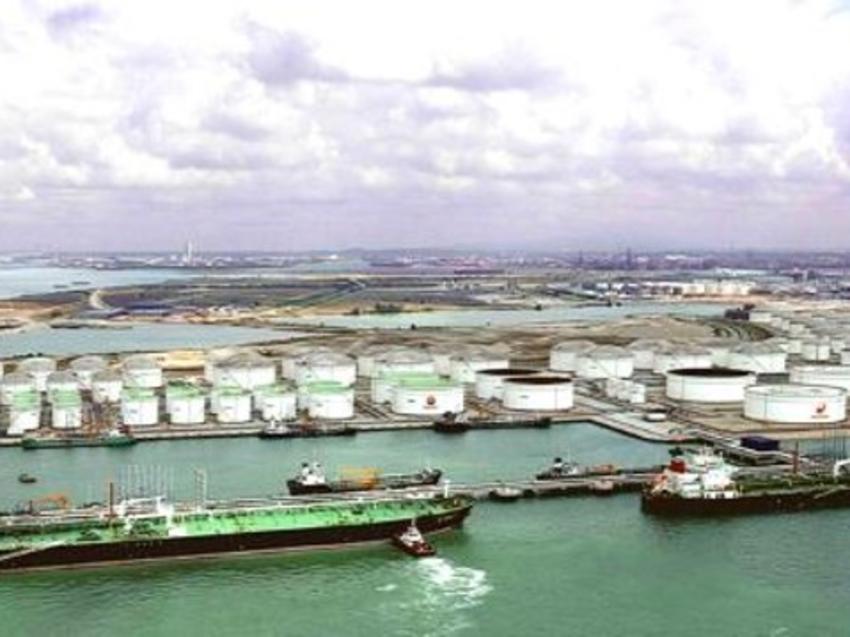 The project
Jurong Island is a 3,200 hectare man-made island formed, joining several small islands through land reclamation. Hin Leong Trading, of Singapore, developed an oil storage terminal at Banyan Logis Park in Jurong Island. The Universal Terminal, one of the world's largest and Asia's biggest independent oil storage facility, consists of 73 tanks, ranging in diameter from 13.6 m up to 76.8 m and up to 22.3 m high. The 73 tanks are divided into 12 tank farms. It also includes valve manifolds, pump stations and other facilities.
The challenge
The area was made up of 20 m to 35 m of loose to medium dense reclaimed sand fill underlain by the stiff Jurong formation. Keller designed and built a system that ensured settlements were within allowable limits and adequate bearing capacity for stability.
The solution
Keller carried out Vibro compaction works using both single and twin Vibro compaction rigs. Approximately 200,000 square meters were treated including areas where tanks, manifolds and pump stations were constructed. The work was completed in 6 months.
Project facts
Owner(s)
Hin Leong Trading Pte Ltd Singapore
Main contractor(s)
Rotary Engineering Limited