Keller provided Turnkey Design, construction and monitoring solution, while executing the works within time schedule and with high safety standards. Keller was recognized with 3 awards for best safety practice by the client.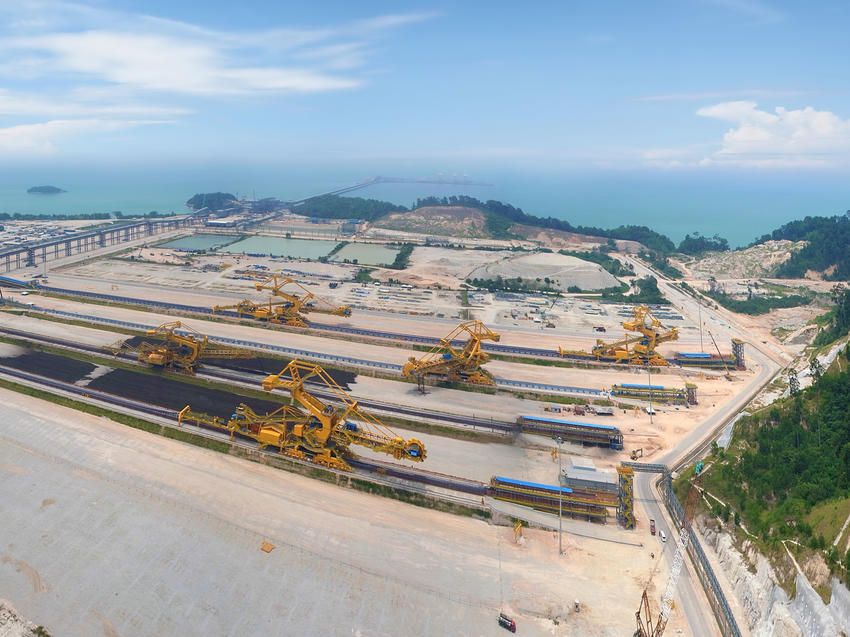 The project
Vale, a world leader in iron ore mining and distribution, wanted to build a distribution facility in Lumut, Malaysia, having a capacity to handle 200 million tonnes of iron ore per annum. Keller was awarded a design and build contract for the foundation of the iron ore facility.
The challenge
The main challenge was to design a treatment solution to support 19 m high iron ore stockpile and foundation system for the stacker/reclaimer. The contract milestones were critical. Given the loads the soft soils were expected to exhibit significant settlement and deformation.
The solution
The stockpile and stacker/reclaimer berm were treated using stone columns at different spacing. The spacing was determined from the zoning of soil condition. Whilst the berm were supported by bored piles. To assist Vale with the stacking and surcharging of the stockpile, a staged loading program was adopted. The loading and soil reactions were closely monitored with instrumentation monitoring.
Project facts
Owner(s)
Vale Malaysia Minerals Sdn Bhd