Keller's alternative multi-product ground improvement scheme resulted in substantial savings over the conforming driven pile design.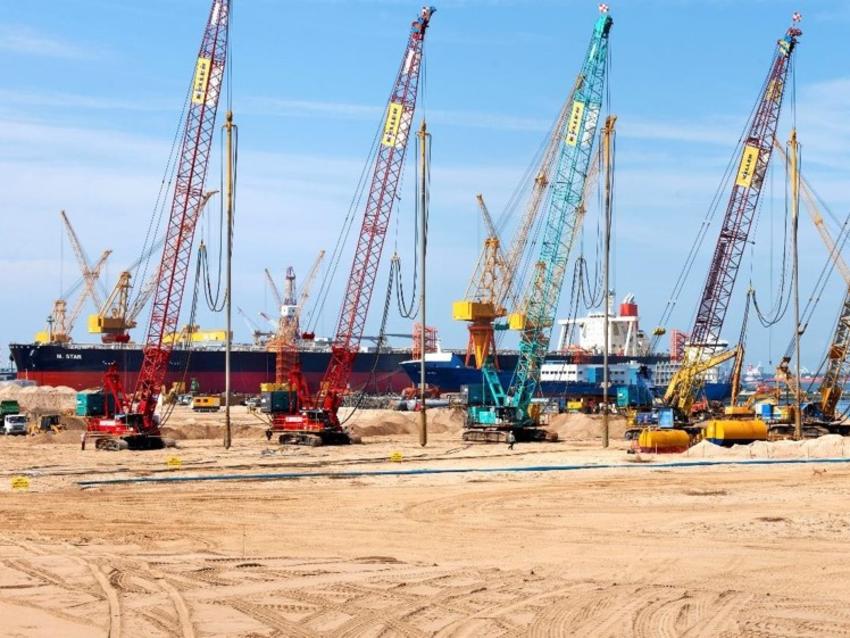 The project
Jurong Shipyard, a fully-owned subsidiary of Sembcorp Marine, is a leading shipyard offering integrated services and customized solutions in ship repair, building and conversion and offshore engineering to a world-wide clientele. The development consisted of construction of dry docks, hull block assembly  workshop and other structures located in a recently reclaimed Tuas View extension. Working directly for the owner, Keller designed and executed a  ground improvement scheme for the hull block workshop.
The challenge
Site investigation reports revealed that the sub-soil consisted of 30 m thick reclamation fill comprising mostly of sand fill with up to 12 m sandy clay. A marine clay of 9 m thick was also found in the south-eastern part of the area  where the workshop will be constructed.
The solution
Keller performed Vibro compaction and installation of Prefabricated Vertical  Drains (PVDs) with surcharge. PVDs were installed to a depth of 25 to 40 m with a 5.6 m high surcharge in the area where the sandy clay and marine clay layers were found. An area of over 30,400 square meters was completed within one and a half months. Vibro compaction works were also carried out to improve the sandy layer that ranged from 15 m to 28 m. An area of more than 126,400 square meters was treated.
Project facts
Main contractor(s)
Keller Foundatinos (S E Asia) Pte Ltd