Deep foundation bored pile installations on challenging ground conditions, with piles installed up to 72 m below ground level.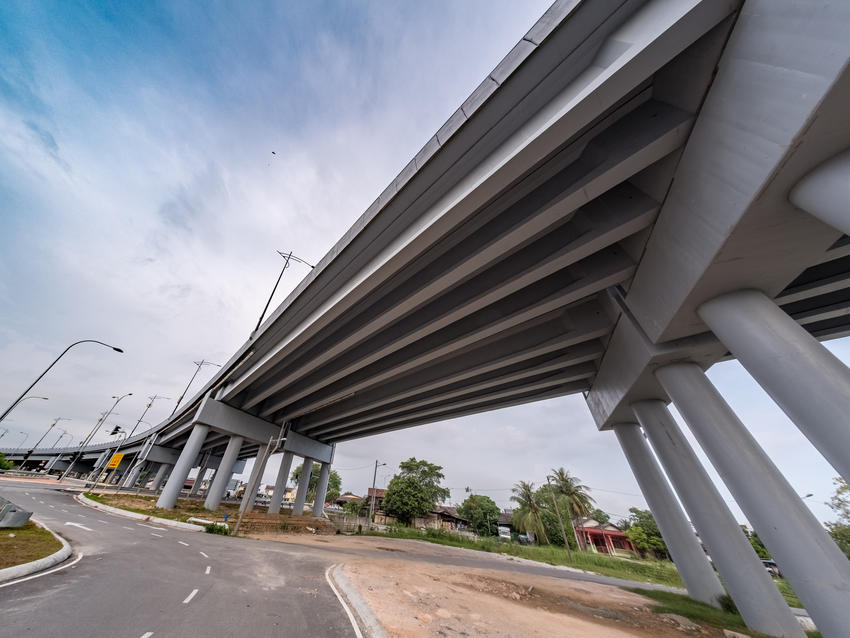 The project
Klang's third bridge with 6 lanes was constructed to ease the road congestion from the city centre of Klang to Kuala Lumpur, Malaysia. Keller was contracted to install Bored piles as foundations for the bridge.
The challenge
The job site is near the shoreline of river with varying and unpredictable ground conditions. Below ground conditions consisted of 5m to 10m of very soft, silty clay followed by fine to coarse sand and stiff sandy clay. A very hard material, with point load index strength of up to 3MPa was also found 50 m below the ground. 
The solution
A combination of hydraulic and mechanical boring rigs were used for deep pile installation which provided the optimum equipment set-up to rapidly progress the pile construction. The pile shaft was temporarily stabilised using a combination of up to 20m of casing and bentonite stabilising fluid. Keller installed over 260 deep foundation Bored piles,1.2 m and 1.5 m in diameter. Kentledge and statnamic load test were also performed to demonstrate the piles installed were of sound quality and workmanship.
Project facts
Owner(s)
Jabatan Kerja Raya, Malaysia