Keller's significant project pre-planning ensured minimization of time lost due to the challenges of working on an island. Working in an operating petrochemical storage facility, Keller completed the project ahead of schedule with zero incidents.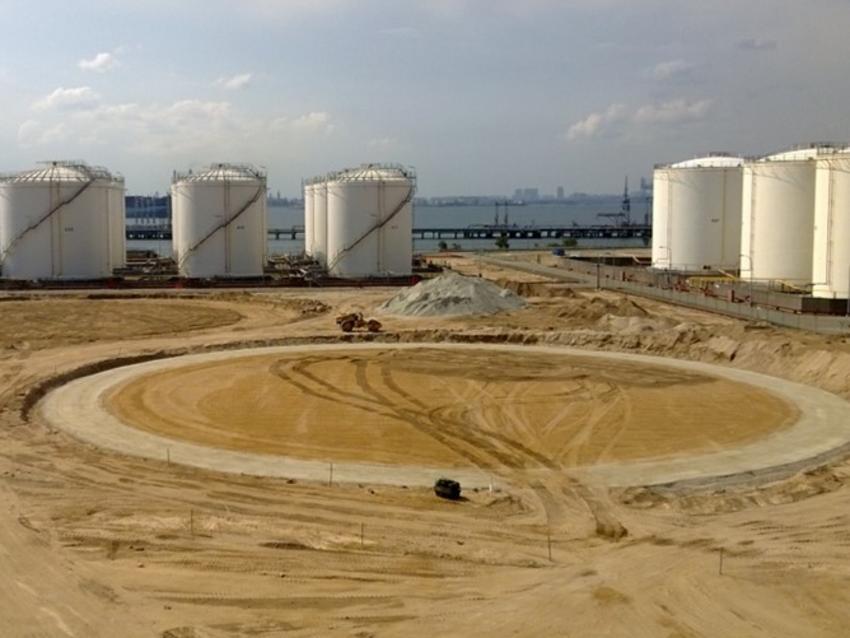 The project
Tankstore Pte Ltd was seeking to expand its existing tank farm on a reclaimed land in Pulau Busing. The project consisted of over 10 tanks and other ancillary structures.
The challenge
The work site could only be accessed via boat and with the requirement for multiple rigs to achieve improvement of 75,000 square meters within the clients the program, this placed significant focus on project planning and mobilization.  
The solution
Our project management team worked closely with local transport providers to ensure a smooth delivery of our Vibro Compaction and Vibro Replacement rigs from the jetty onto site. Spare equipment and extended spare parts were also mobilized to minimize breakdown time. Vibro compaction down to 4m was performed to densify the top cohesion-less soil while stone columns of 4m to 6m were constructed to improve the underlying soft to firm cohesive soil layers. Our methods ensured all challenges were mitigated and the job was safely delivered on time.
Project facts
Main contractor(s)
Rotary Engineering Limited