For the first Mass Soil Mixing project in Keller ASEAN, we carried out complex sequence of work with impeccable project management, overcoming limited working hours due to tidal influence and unpredictable weather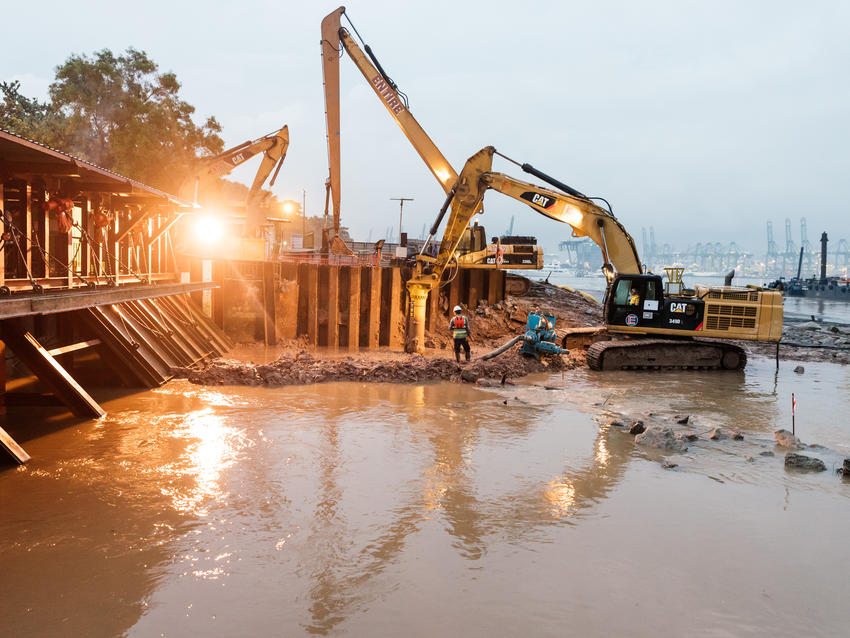 The project
Sungei Pandan Kechil is part of a 3km long concrete canal that serves as a catchment area for residential and industrial premises. The client was doing drainage improvement works and gave Keller the opportunity to showcase our engineering capabilities by performing the first ever Mass Soil Mixing in ASEAN.
The challenge
Complex work sequence included installing temporary sheet piles before excavating existing drain before our team could mix soil in the area. This challenged us to cooperate closely with main contractor to main smooth execution of the work sequence. The project site also sat on top of an existing cable tunnel, which demanded careful planning and risk assessment. As the site was located where the canal meets the sea, tidal influence and weather unpredictability were a challenge and quick mobilisation and demobilisation were required as work had to stop when the canal is in use during rainy weather.
The solution
Keller delivered the job successfully with thorough project management and meticulous quality control. This includes the use of M5 real time monitoring system, grout testing, post treatment tests and in-situ laboratory tests to ascertain characteristics of the soil. With our expertise in engineering, project management and quality control, Keller completed the job safely in only over a month.
Project facts
Keller business unit(s)
Keller Foundations (S E Asia) Pte Ltd
Main contractor(s)
Koon Construction & Transport Co Pte Ltd