Our design and build capabilities allowed us to identify and adopt different foundation techniques for different loading conditions, resulting in substantial cost savings for the client. Given the constraints on site, Keller planned the sequencing of execution in an effective manner.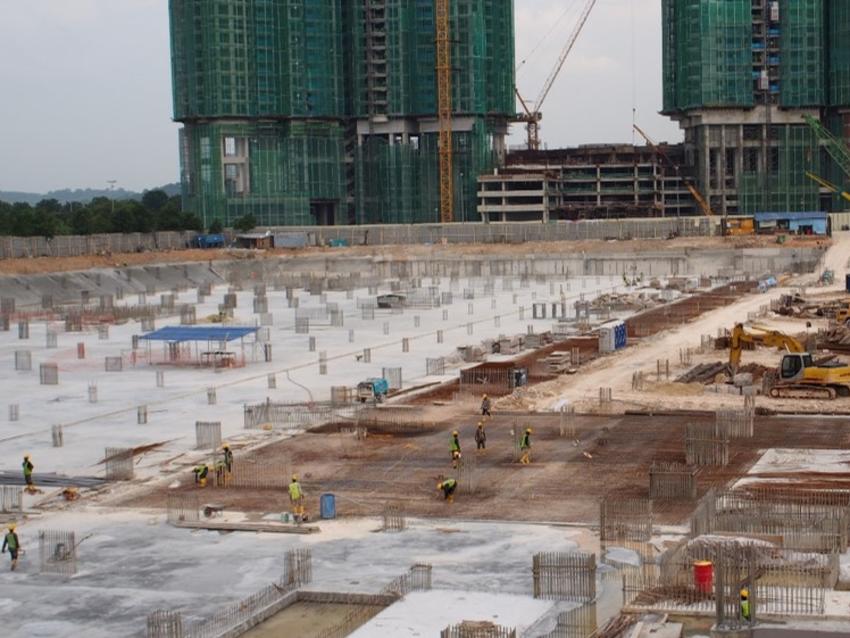 The project
A mixed development comprising of condominiums and commercial buildings was planned. The development consists of 5 blocks of up to 42 storeys and 2 basement car parks. Keller along with its subsidiaries, Resource Piling and Ansah Asia provided a packaged solution comprising civil works, heavy foundation and slope treatment.
The challenge
The package of works under the management of Keller ASEAN incorporated a large volume of civil works. Keller managed its subsidiary piling companies and civil works sub-contractors on a best for project basis to deliver the complex scheduling on time.
The solution
Over 2,400 Bored piles, Driven reinforced concrete piles and Micropiles were installed as foundations for the towers and podium blocks. Large volume of civil works, comprising pile caps, 37,500 square meters of reinforced concrete basement slab and 45,300 cubic meters of earth, in addition to ground beam and wall construction, were performed. The work was completed in 2 phases and around 150 workers were involved in this project.