Keller designed and built an optimal and cost-effective foundation system while overcoming problems posed by varied and challenging terrain. We also managed an international group of contractors successfully to meet targets and introduced new technologies to the local market – Vibro Concrete Columns, Deep Soil Mixing and Ultimate Pile Load Tests.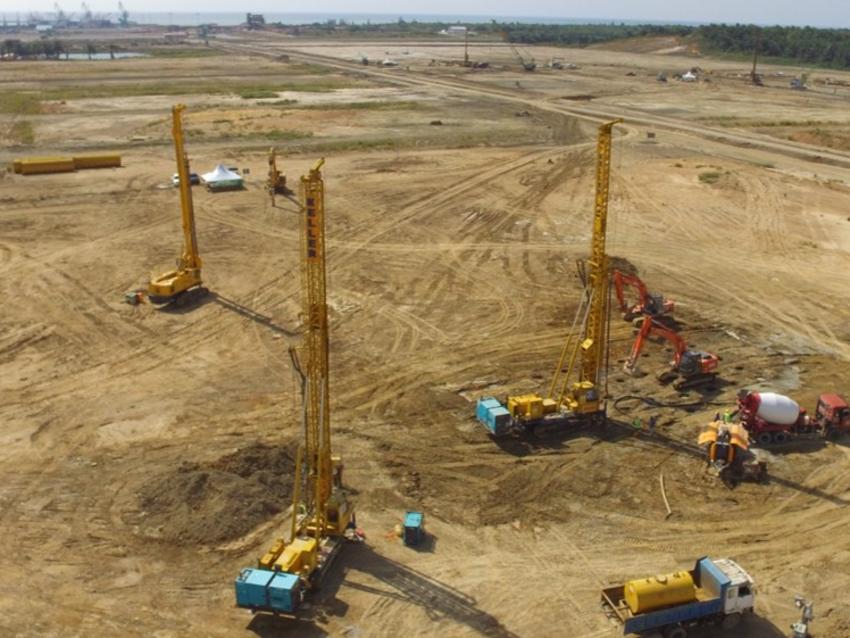 The project
Malaysian Phosphate Additives Sdn. Bhd. undertook the challenging task of developing a RM 2.2 billion integrated phosphate complex covering 1.4 million square meters in Sarawak. Keller worked directly for the owner, facilitating Engineering, Procurement and Construction of Piling and Ground Improvement.
The challenge
As the location was previously an oil palm plantation, the ground alternated between soft soils and various types of rocks and layering, while ponds and underground river streams were also present onsite. This complex geology required multiple foundation techniques to be employed. In addition, the superstructure design was being carried out by two different consortiums from China, leading to challenges in communication and design standardization.
The solution
In collaboration with Resource Piling, Keller designed and built an effective foundation system using Bored Piles, Vibro Concrete Columns and Deep Soil Mixing. Keller also introduced Vibro Concrete Columns, Deep Soil Mixing and Ultimate Pile Load Tests as new technologies to the area. Just as importantly, Keller leveraged its international, multi-lingual workforce in order to forge effective communication between all parties, leading to the achievement of key objectives within the stipulated deadline.
 
Project facts
Owner(s)
Malaysian Phosphate Additives (Sarawak) Sdn Bhd