Keller provided packaged solution, including close coordination with all stakeholders and adoption of Polyform guide wall, which saved significant amount of time and accelerated basement construction. The project was also completed ahead of schedule without incidents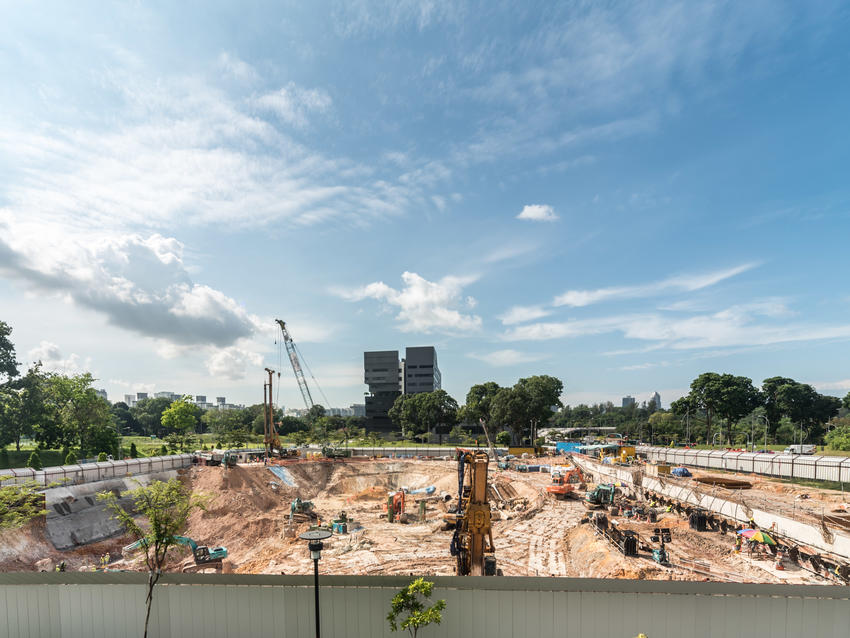 The project
Keller was engaged by main contractor, Boustead, to construct the foundations and earth retaining stabilizing structures for a business park development.
The challenge
Adjacent to the works is a 400 kVa High Tension Power Cable. Careful pre planning and risk analysis was done to ensure it would not be damaged. Keller worked with the main contractor on detailed planning and adopted a vibration-less casing rotating method approved by the authorities. In this method, the casing is mounted onto rotary drive of a powerful boring rig and rotated into the ground. Excavation is carried out inside each casing before joining new section. No vibration is visible in this method.
The solution
Keller installed 178 No. Foundation Bored Piles, 169 No. Secant Bored Piles, 83 No. Ground Anchors for the Secant Bored Pile retaining wall as well as 685 No. Soil Nails with 1210 m2 of shotcrete. The Polyform method was applied on the guide wall construction, replacing the erection and removal of conventional formwork, resulting in time savings of a week.