Keller completed piling works in a congested live plant with sensitive equipment, live underground utilities and stringent health and safety requirements. The project included deep Micropile installation of up to 48m depth and Reaction Anchor load test carried out at congested area.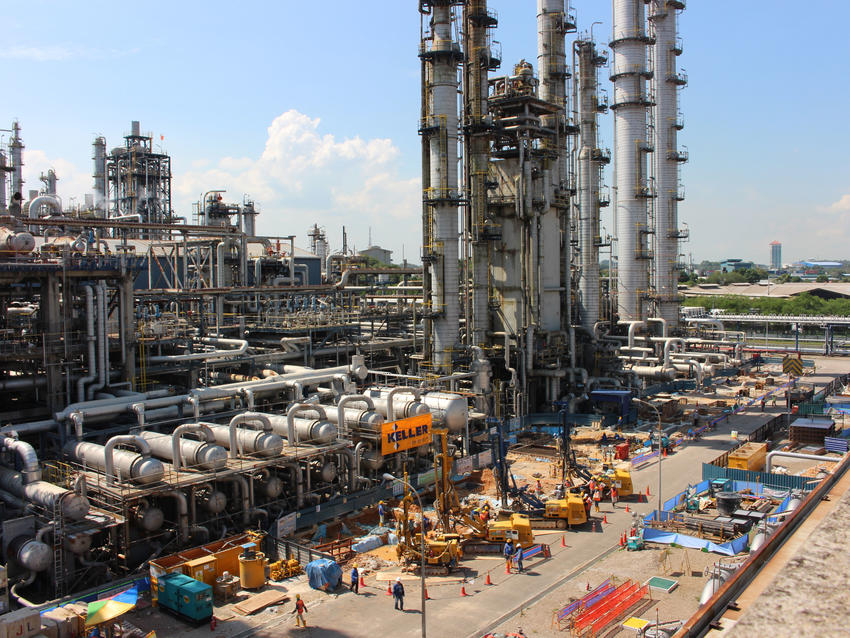 The project
Lotte Chemical Titan is the largest integrated producer of olefins and polyolefins in Malaysia, to increase capacity they wished to expand their current plant in Pasir Gudang, Johor. The expansion consists of building new structures including pipe racks and yard. Keller was engaged to construct 150 mm diameter Micropiles as foundations of the new structures to be built.  Both compression and tension working load are 500kN.
The challenge
As an operating plant, with the works required in live areas, the work needed to be performed cautiously without damaging the live plant and disrupting its operations. In some location, the maximum height restriction was only up to 8m. 
The solution
Efficient coordination was carried out with the Main Contractor while installing up to 46m deep Micropiles in the live underground utilities zone and was achieved with zero incidents. To cater to areas with height and space restrictions, Keller deployed a customized drilling rig (KB0). Proficient boring and installation method of Micropiles was done to reduce the vibration near sensitive pipe racks and successfully prevented them from being damaged or polluted. A reaction anchor method was chosen for carrying out load test in congested area.
Project facts
Owner(s)
Lotte Chemical Titan Malaysia Sdn Bhd (LCTM)
Main contractor(s)
Lotte E&C Malaysia Sdn Bhd (LEC)