Keller had the privilege of installing the first 1.8 m diameter soil mixing technique in Malaysia. We showcased advanced engineering capabilities by executing complex solutions, comprising of different techniques for challenging soil properties. In this project, over 200,000 working hours were achieved with no lost time and zero accident.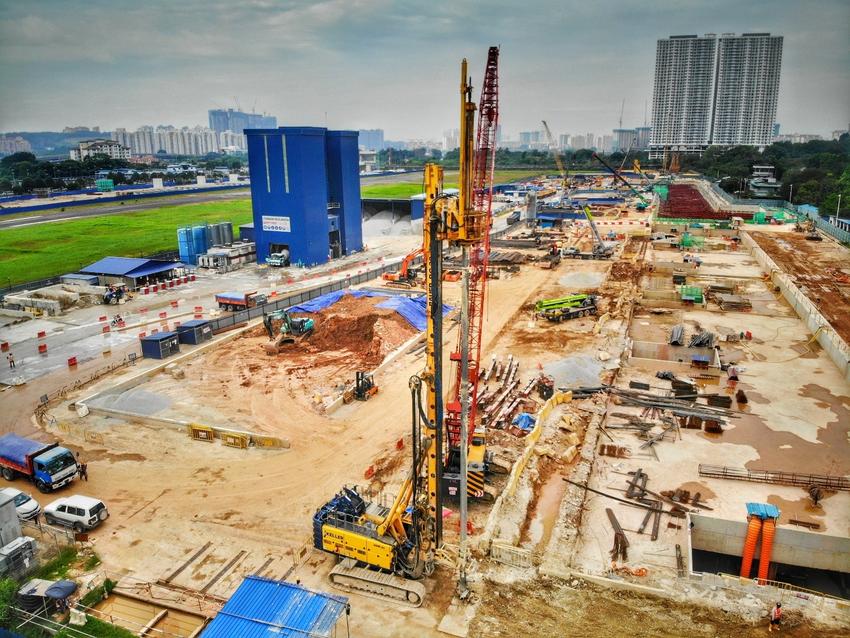 The project
To support Malaysia's MRT Line 2 development, Keller was appointed to improve engineering properties of soil to facilitate Tunnel Boring Machine (TBM) works without affecting surrounding ground activities associated with safety and environment along TBM alignment connecting to Desa Waterpark Portal.
The challenge
Work site had maximum treatment depth up to 21 metres below ground level. Peaty layer was periodically encountered, requiring higher cement content. There was also presence of rock head prior to final treatment level, leading to early termination of soil-mix columns on erratic limestone formations.
The solution
Keller proposed a combination of deep soil mixing, jet grouting and rock fissure grouting to treat the challenging soil properties. This project marked the first ever use of 1.8 m diameter soil mixing in Malaysia. Our solution also used grout pump control system that lowered the consumption of binder content up to 10%. The cement cost, which accounted 80% of total material cost, was reduced significantly. Keller was able to deliver with excellence, showcasing our engineering experience and providing solutions that overcame the project's complexity and various challenges.
Project facts
Main contractor(s)
MMC Gamuda Sdn Bhd
Dongfang Tunnel Sdn Bhd