Keller provided design and built solution that generated savings for the client and successfully carried out the work with no incident or injuries.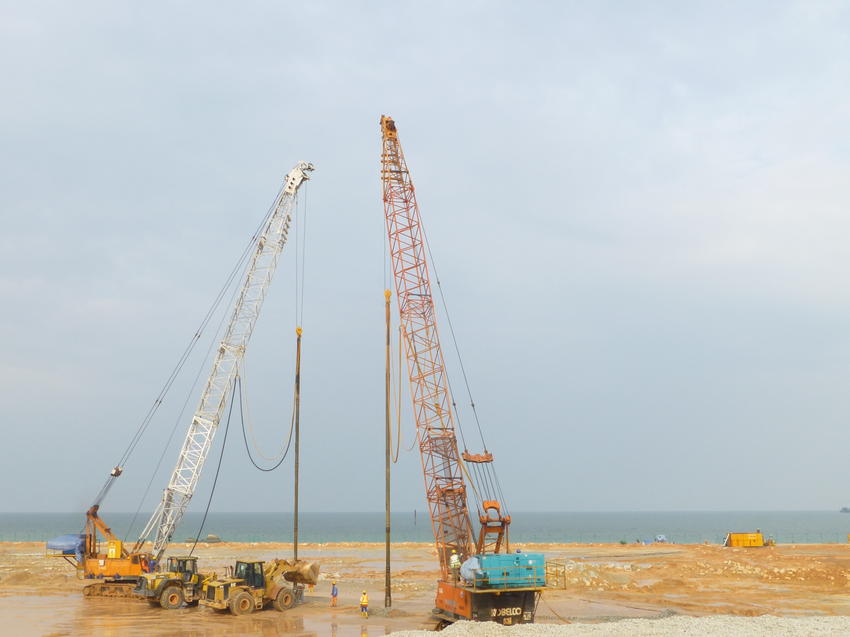 The project
In Karimun, Indonesia, Oil tanking, one of the world's leading independent storage companies, built its new green field terminal to serve the regional trade. Keller's track record in ground improvement work and long time relationship with the client made us the first choice for the required ground improvement below the proposed 30 tanks ranging from 20m to 62m in diameter.
The challenge
The proposed tanks were to be constructed on varying soil profile and highly variable bedrock profile that ranged from 3m – 30m below EGL. The main challenge was to reduce the settlement and minimize tilting of the tank storage during its service life under loads of up to 240 kPa. The proposed foundation system needed to satisfy the allowable differential settlement up to 300mm (edge to edge).
The solution
Keller designed and built Vibro stone columns below where the tanks were to be constructed. Keller were able to incorporate crushed stone from previous hill clearing on the site within the design and construction methodology, generating further savings for the client. Using the wet method, 108,000 linear meters of Stone columns, 1m in diameter were installed down to 25m.