Client trusted Keller with another project due to excellent past performance and our ability to adapt to client's distinct standards and requirement of high quality material. Delivered excellent results that fulfills Keller's global purpose to build infrastructures that improve communities around the world.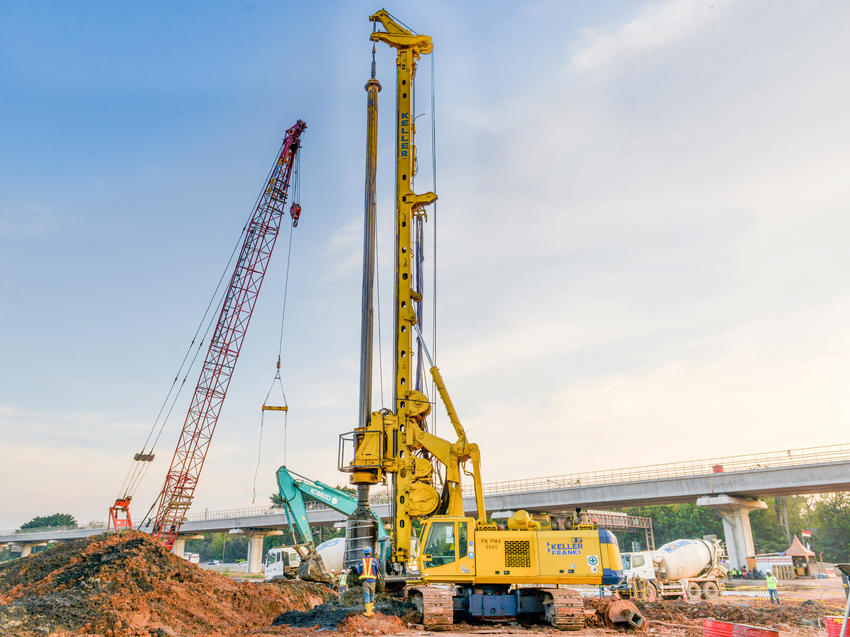 The project
Jakarta-Bandung High Speed Railway is one of the current infrastructure developments aimed to improve people's mobility and connectivity between cities. The client, for whom Keller has worked with on an LRT project in Jakarta before, entrusted Keller again to contribute to the High Speed Railway's development.
The challenge
Keller was tasked to install bored piles to support foundations for two different parts of the railway, DK1-2 and DK18-19. The project had standards that were distinct from local standards and required special quality concrete that can only be acquired from one supplier, causing delays in material delivery. Keller also had to work within narrow work areas as the site was located between a main road and a residential area, limiting workspace and efficient disposal of excess soil.
The solution
Keller maintained clear communication with client and supplier to ensure timely delivery of materials and work results that meet the client's standards. Additions of trucks were also initiated to ensure that excess soil disposal does not interrupt workflow. Keller successfully installed over 700 bored piles to support value-adding infrastructure development for the community.
Project facts
Owner(s)
PT Kereta Cepat Indonesia China