Keller completed the project ahead of schedule with high quality and zero incident. Deep vibro technique was utilized as foundation solution for 14m height iron ore stockpile to limit the allowable settlement and minimize surrounding pile's lateral movement.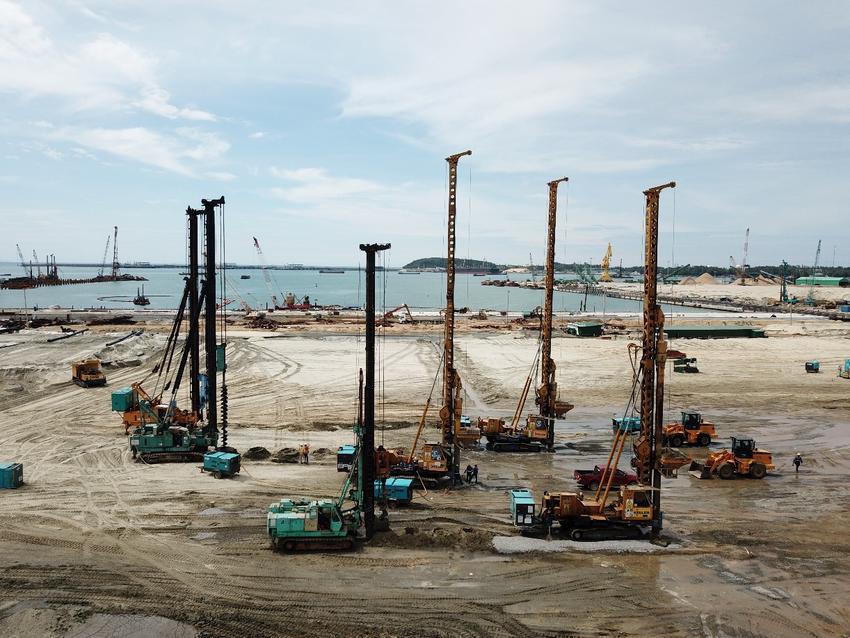 The project
One of Vietnam's largest industrial manufacturers, Hoa Phat Group, invested more than US$2 billion in a major new iron and steel processing plant in the central coastal area of Dung Quat. With the majority of works expected to be finished in just two years, the company needed to get the project off to a flying start, which is why it appointed Keller to lay the foundations.
The challenge
Keller to complete a large workload (around 200,000m2) in a relatively short period with high standards of safety and quality, in the midst of unpredictable weather conditions. The project was complicated by near-constant storms and flooding for three months, during which very minimal work could be carried out.
The solution
Keller introduced vibro compaction for the upper sand layer and vibro stone columns for the deeper clays. Together they provided the most economical solution in terms of cost and time, while still providing the quality needed. The project team leveraged on Keller's global expertise in engineering, quality control, project management, site supervision and equipment to complete the works successfully even with the time and weather constraints.
Project facts
Main contractor(s)
Keller Foundations Vietnam Co., Ltd