Keller demonstrated high standards of safe work practices and complied to the  stringent safety requirements outlined by the Client. Cost optimization achieved by mixing a combination of mechanical and hydraulic rigs to execute the works.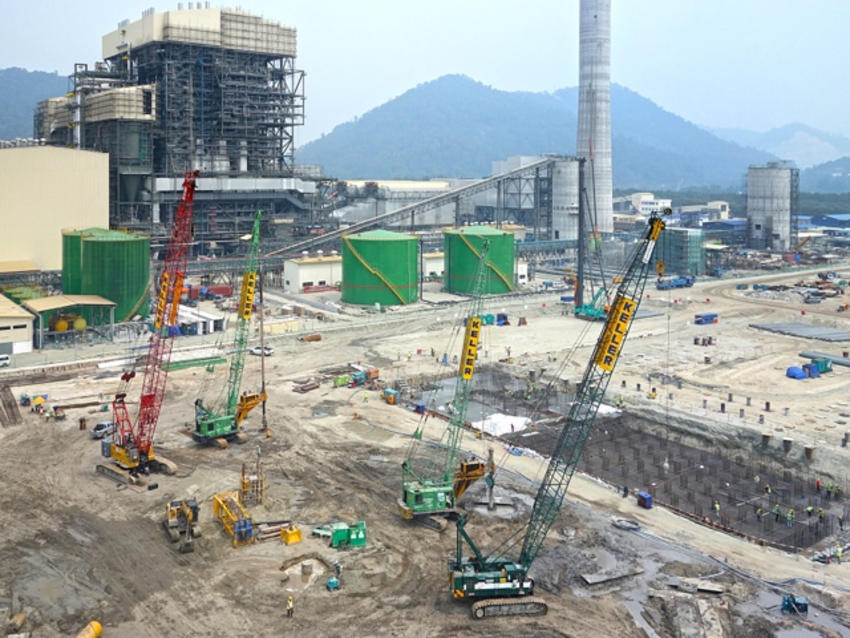 The project
The Fast Track 3A is an Engineering, Procurement & Construction (EPC)  Contract to design and build a large-scale 1,000MW Coal Fired Power Plant in  Manjung, Perak, about 288km northwest of Kuala Lumpur. Daelim (M) Sdn. Bhd.  is awarded as EPC contractor for this project with the support from Daelim  Industrial Co. Ltd., Sumitomo Corp., and Sumi-Power Malaysia Sdn. Bhd. Keller  designed and built the foundations supporting three buildings: the Steam Turbine Generator; Culvert Box; and Chimney Building.
The challenge
The job site is generally underlain by loose to medium dense sand near the surface, underlain by stiff marine clay. Traces of decomposed wood and  seashell fragments were encountered 40 m to 60 m below the ground. There was also stringent safety requirements due to the live plant next to the working area.
The solution
Keller installed 216 nos. of Bored piles, 1m in diameter. The piles were installed to depths of 62m. Keller completed the work within 4 months, working 24 hours.
Project facts
Owner(s)
TNB Western Energy Berhad
Main contractor(s)
KM Dunia Baru (M) Sdn. Bhd.