The basement excavation for new development in heart of Kuala Lumpur, Malaysia has significant constructability challenges. Keller's alternative design that created savings for the client by accelerating the work and saving significant time in basement construction.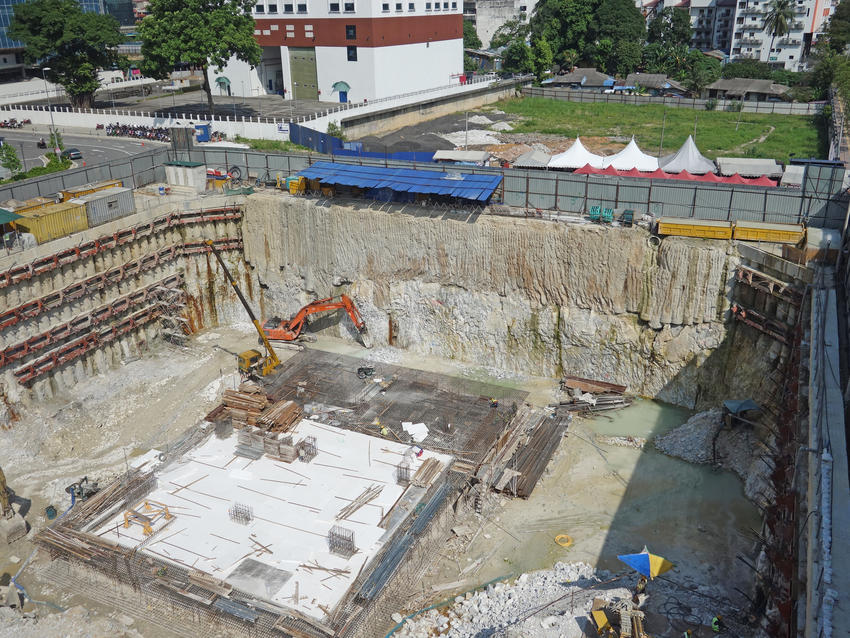 The project
A 56-storey mixed-used development is to be constructed at the city centre of Kuala Lumpur, Malaysia. The development comprised of 723 residential units and 31 commercial units. 
The challenge
The jobsite is underlain by KL limestone, which is a highly erratic karst formation. The overburden soil was medium to dense silty sand. The site was abutted by a major road and sensitive buildings were within close proximity.
The solution
Keller proposed an alternative design using a range of geotechnical solutions to construct temporary retaining structures for a 4-level basement excavation. Being located in karst, the site posed geological challenges such as precipitous changes in rock head levels, highly fractured bedrocks and presence of cavities. Contiguous bored piles, Deep Soil Mixing, Jet mixed columns, Rock fissure grouting and Ground anchors were the solutions applied in this Project. The alternative solution improved on the conforming design by providing a strut-free retention system with minimal water inflow, thereby allowing significant time savings for the excavation works.
Project facts
Main contractor(s)
Prestij Mega Construction Sdn. Bhd.