Keller introduced the well-received Cone Penetration Test method to Sarawak and an alternative stone column solution that produced considerable savings to the owner.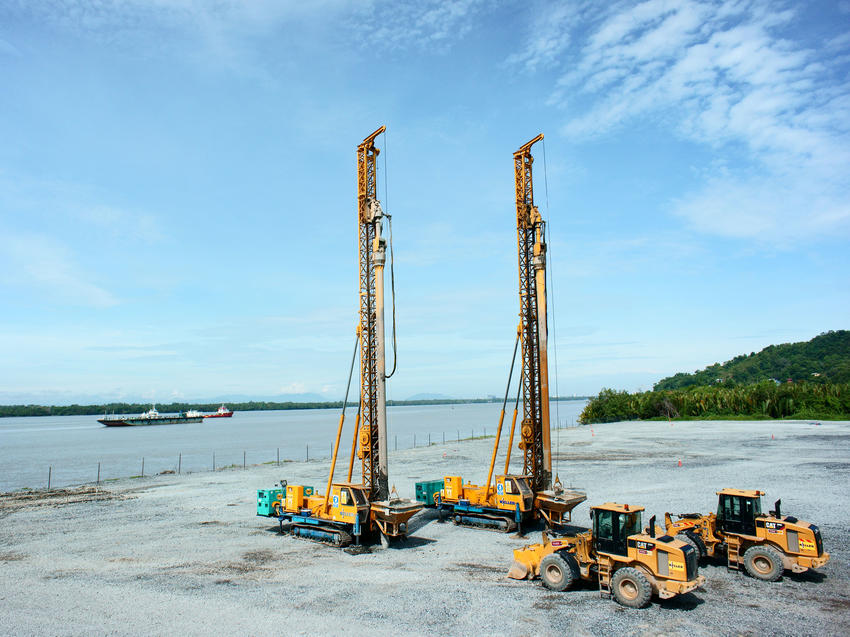 The project
Brooke Dockyard & Engineering Works Corporation is a fully owned Government Statutory Body focusing on marine engineering, oil and gas, ship building and repair, bridges and onshore manufacturing sectors.
The challenge
The ground consisted of very soft to soft silt/clay up to approximately 33m below the ground underlain by a hard strata. For the construction of the yard, Keller was contracted to design and construct ground improvement works specifically where the crane working area was to be constructed. The optimal solution was  identified as vibro replacement, a method that had not previously been performed in Sarawak.
The solution
As this would be the first use of the method, the local Keller team connected with Keller's global knowledge to ensure the method was constructed with best practice and awareness of local conditions. A floating stone column design was implemented consisting of alternate shallow and deep primary and secondary columns. Bi-directional geogrid was also incorporated into the platform. Having successfully introduced a new technique, the project was completed on time and marked another milestone for Keller in Sarawak.
Project facts
Owner(s)
Brooke Dockyard and Engineering Works Corporation